Submitted by

admin

on Mon, 2020/06/08 - 1:30pm
Puttshack Moving Forward With $2.5 Million Mini-Golf Facility in The Interlock
Puttshack, an "upscale, tech-infused mini-golf experience" from the founders of Topgolf, is moving forward in The Interlock, a $450 million development at 14th Street and Howell Mill Road.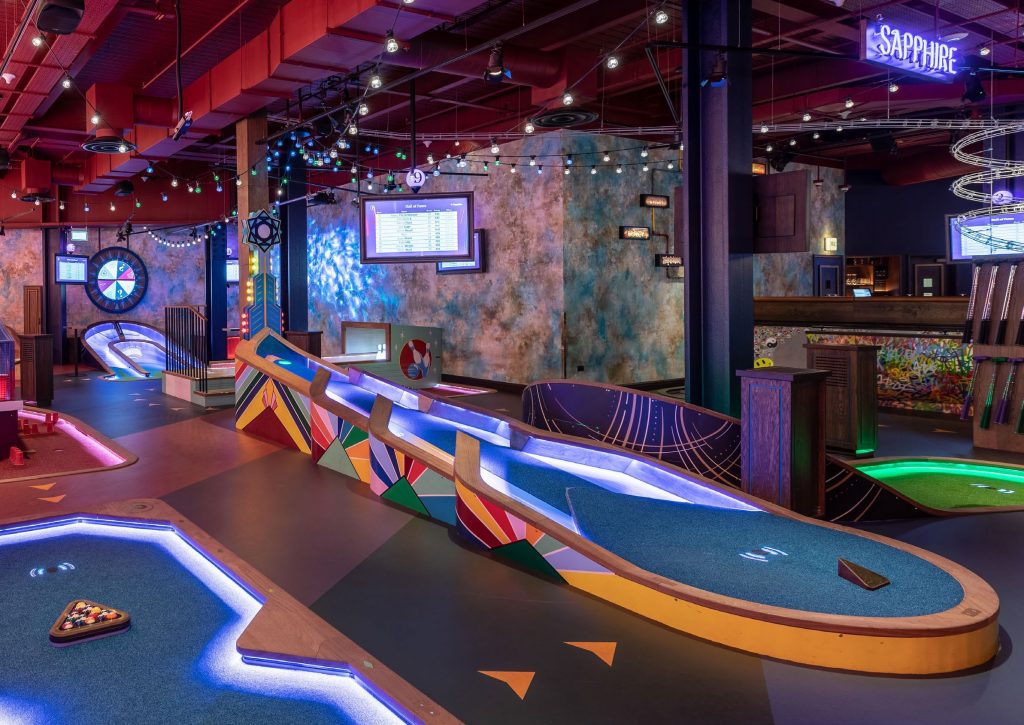 A permit application this week was filed with the City of Atlanta to buildout the nearly 21,000-square-foot entertainment facility, complete with four mini-golf courses (36 holes), "upscale" food and beverage, a rooftop patio, and private event space.
Construction is expected to total $2,500,000, according to the plans, and Puttshack is expected to open in late-2020.
"We are excited to be part of the Interlock development in the rising West Midtown neighborhood," the Puttshack Atlanta website states.
"Our technology infused mini golf combined with upscale food and beverage and an upbeat, energetic vibe, is sure to be a hit with residents and visitors alike."